ProFlip™ 3-Blade Folding Utility Knife with On Tool Blade Storage
IWHT10578
ProFlip™ 3-Blade Folding Utility Knife with On Tool Blade Storage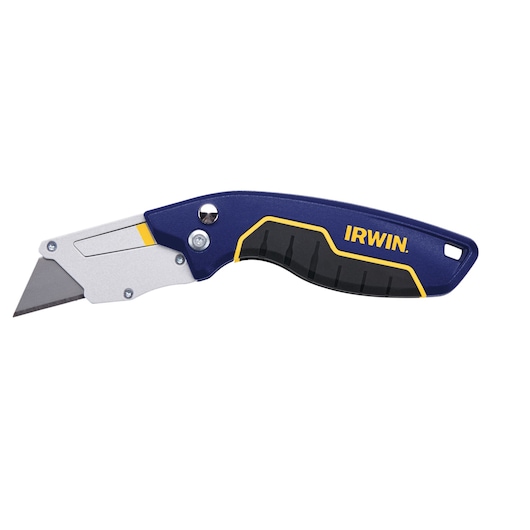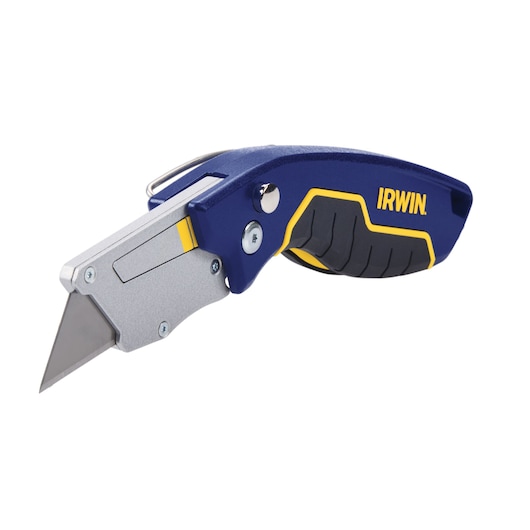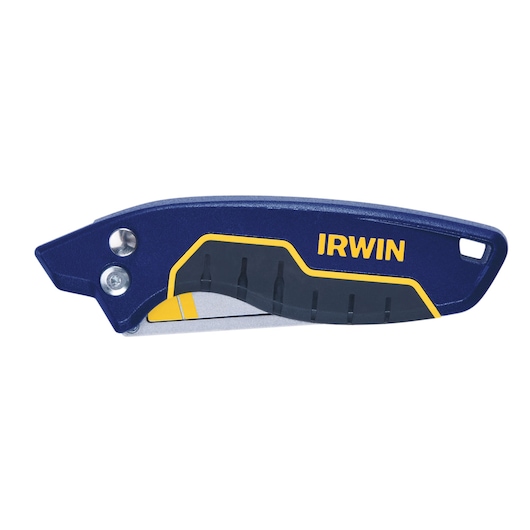 IWHT10578
ProFlip™ 3-Blade Folding Utility Knife with On Tool Blade Storage
Full size knife designed for heavy users and frequent blade changes
ProFlip™ mechanism makes one-handed open and close quick and easy
Protected blade change prevents accidental blade release
View more features
Product Overview
IRWIN® ProFlip™ folding knives offer essential features to help PROs deliver on the job. The ProFlip™ mechanism allows the user to quickly open and close the knife with one hand. For tough applications, the protected blade change button helps prevent accidental blade release. Onboard blade storage ensures a clean cut with a fresh blade. Comes with Irwin shatterproof bi-metal blades.
Additional Features
Convenient storage for 5 extra blades
Durable metal construction
Support
Service
We take extensive measures to ensure all our products are made to the very highest standards but on the rare occasion that you need our help & support, we've got you covered. Just get in touch.