HANSONA Performance Threading System Drive Tool Module
4935055
HANSONA Performance Threading System Drive Tool Module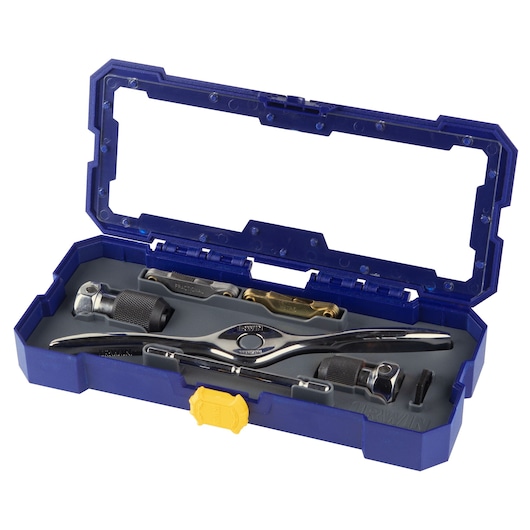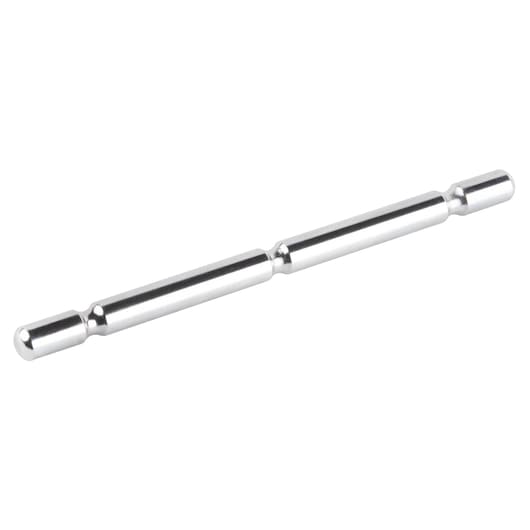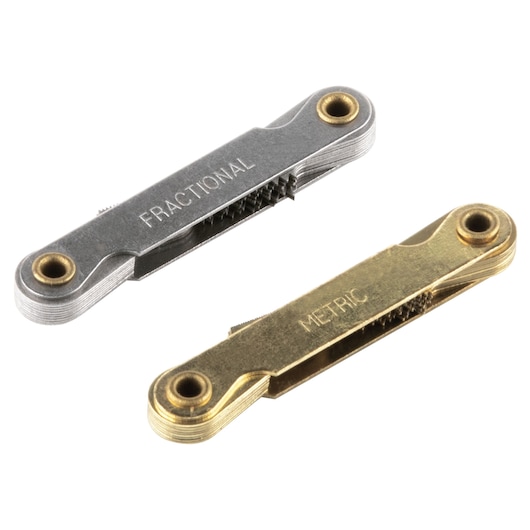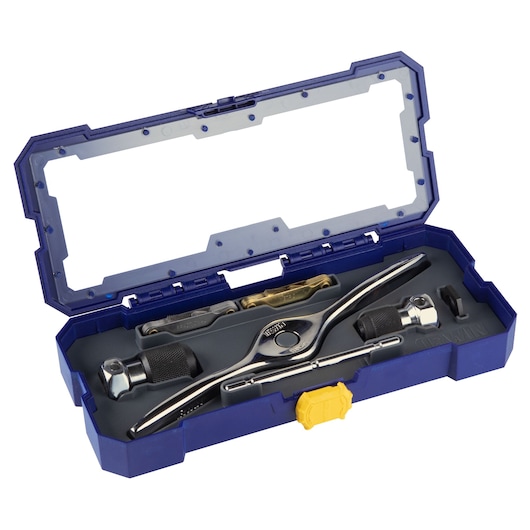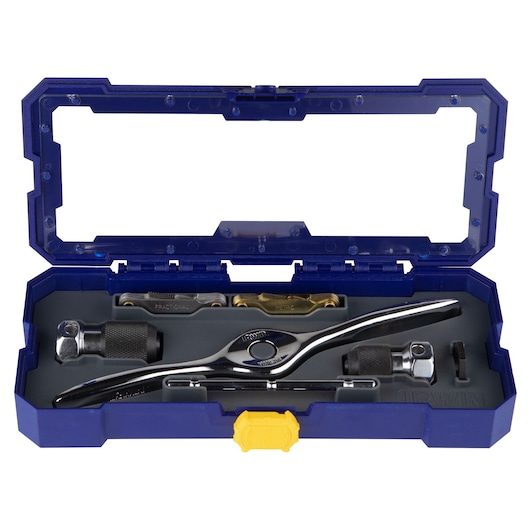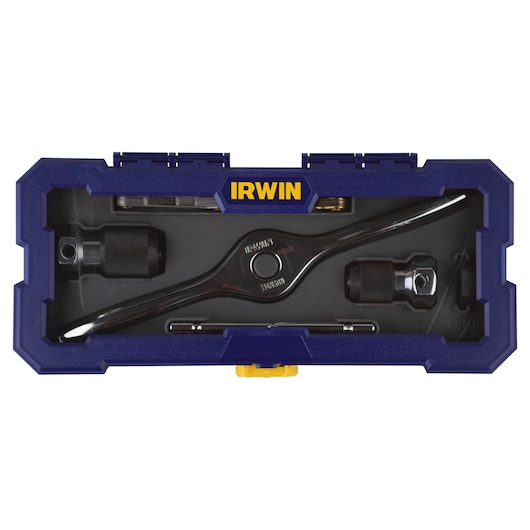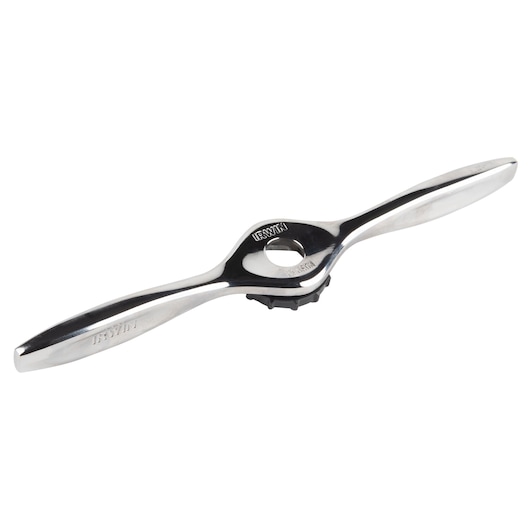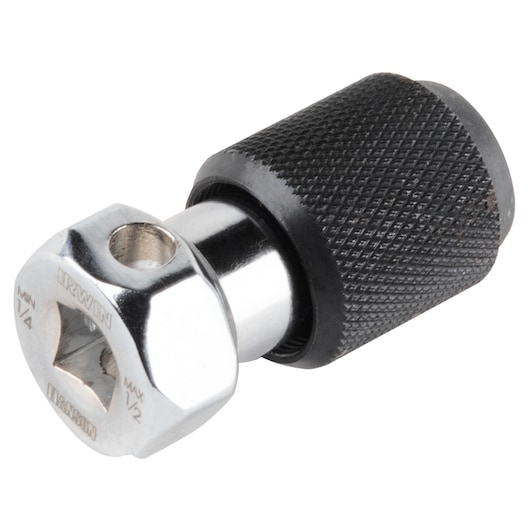 4935055
HANSONA Performance Threading System Drive Tool Module
No more set-screw needed, simply twist to insert and remove die
Ergonomic handles for more control and comfort when threading
Drive with die stock, 3/" ratchet or t-handle included
View more features
Product Overview
The IRWIN® HANSON® PTS Drive Tool Module are critical for your toolbox. It has an increased flute taper in the taps and an alignment chamfer (tap tip) that easily allows the user to start threading straight with ease. It also has rolled thread dies with a self-aligning guide system to provide less chance for cross threading, greater thread quality, greater accuracy, and greater cutting ease. With a die lock ergonomic die handle that also accepts two different adjustable tap sockets, this all-encompassing drive tool set will make the job easier for every threading application.
Additional Features
Drive with adjustable jaw
Die adapter accommodates standard 1" hex dies
Support
Service
We take extensive measures to ensure all our products are made to the very highest standards but on the rare occasion that you need our help & support, we've got you covered. Just get in touch.