Wood Door Lock Installation Kit
3111001
Wood Door Lock Installation Kit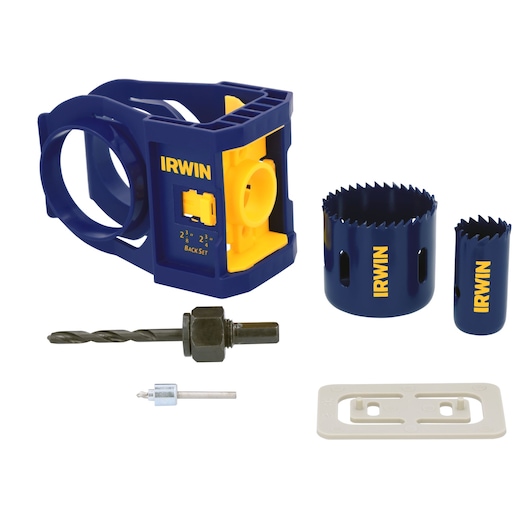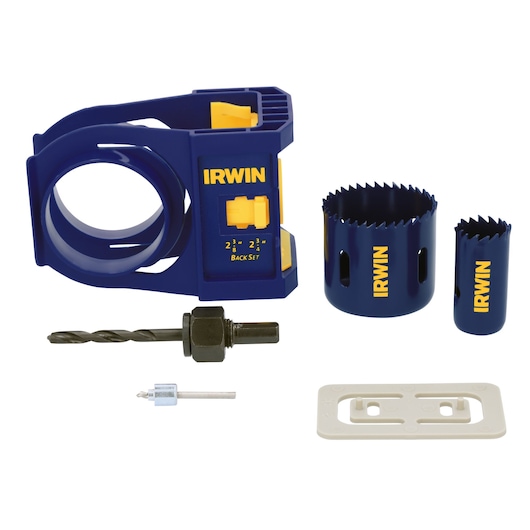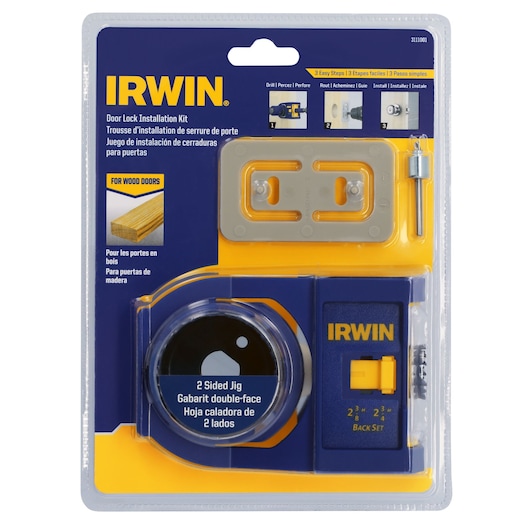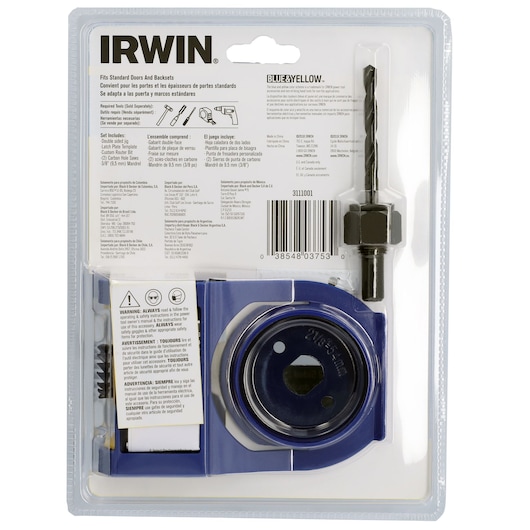 3111001
Wood Door Lock Installation Kit
Carbon hole saws for wood doors
Fits all interior and exterior doors
Self centering jig fits all common door widths
View more features
Product Overview
The IRWIN® Wooden Door Lock Installation Kit uses durable carbon hole saws to cut openings in interior and exterior wooden doors for installing lock and handle sets in four easy steps. With a self-centering jig adjustable for 2-3/4" and 2-3/8" backsets that fits all common door widths, it makes precisely installing a door handles and locksets in any blank door fast and simple.
Additional Features
Adjustable for both 2-3/8" and 2-3/4" backsets
Includes bolt plate template and router bit
Complete installation in 3 easy steps
Includes
(2) Carbon Hole Saws
(1) 3/8" Mandrel
(1) Custom Router Bit
(1) Bolt Plate Template
Support
Service
We take extensive measures to ensure all our products are made to the very highest standards but on the rare occasion that you need our help & support, we've got you covered. Just get in touch.