2078714
8-piece Mini Pliers Set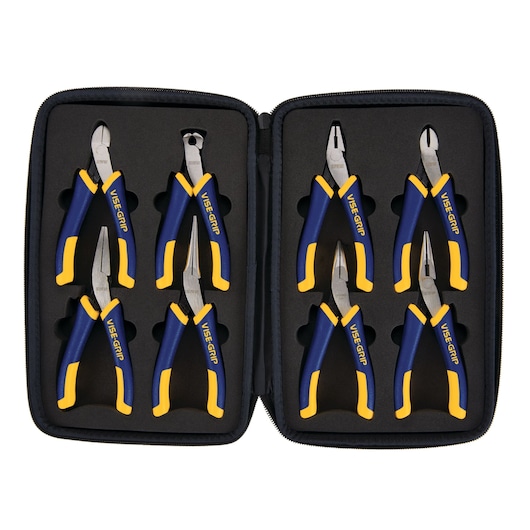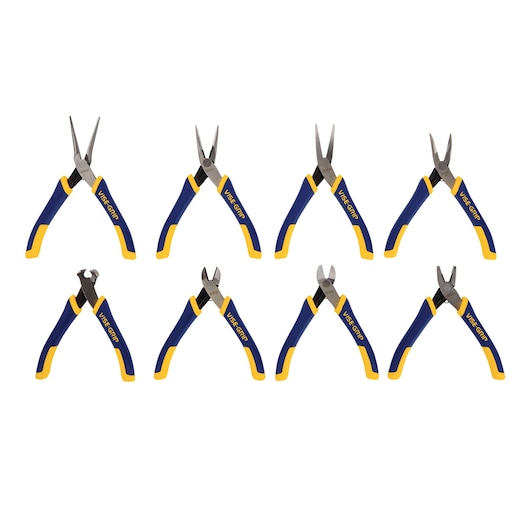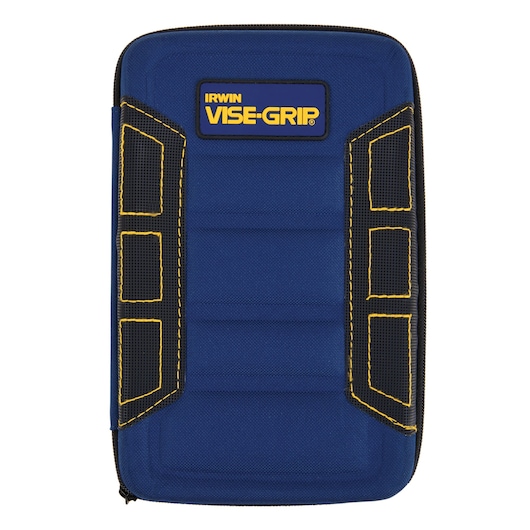 2078714
8-piece Mini Pliers Set
High leverage for greater force at the jaw
Induction hardened cutting edge that stays sharp longer
Nickel chromium steel construction for overall strength and durability
View more features
Product Overview
IRWIN VISE-GRIP 2078714 Mini Pliers Set with Case, 8-Piece, is made with durable nickel chromium steel and the induction hardened cutting edge will stay sharp, longer. The spring loaded jaw gripping less tiring and the ProTouch Grips are non-slip, making them comfortable with more control and less hand fatigue. This is a wide variety set VISE-GRIP mini pliers and wrenches and the comes with a convenient storage case. The adjustable wrenches meet or exceed ANSI specifications. This IRWIN VISE-GRIP Wrench and Plier Set comes with a lifetime guarantee. Contains: 5" Bent Nose, 5-1/4" Flat Nose, 5-1/4" Long Nose, 4-1/4" End Nipper, 4-1/2" Standard Diagonal, 4-1/2" Flush-Cut Diagonal, 4-3/4" Lineman's, and 5-1/2" Needle Nose.
Additional Features
Spring loaded for easy gripping and reduced hand fatigue
Machined jaws for maximum gripping power
Slim needle nose with fine tip for precision work
Smooth jaws prevent surface marring
Bent nose features a 45 degree bend in nose
Support
Service
We take extensive measures to ensure all our products are made to the very highest standards but on the rare occasion that you need our help & support, we've got you covered. Just get in touch.