VISE-GRIP® 14" Cast Aluminum Pipe Wrenches
2074114
VISE-GRIP® 14" Cast Aluminum Pipe Wrenches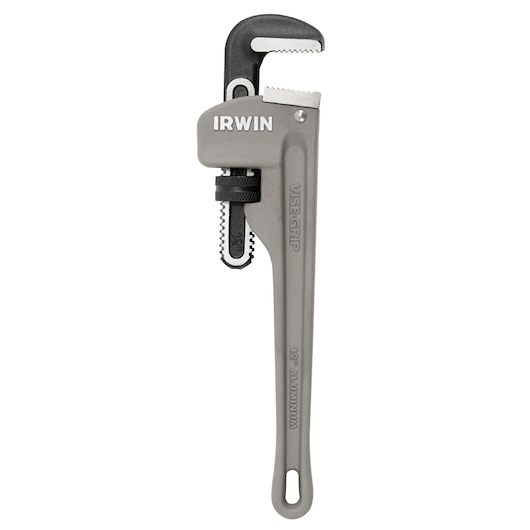 2074114
VISE-GRIP® 14" Cast Aluminum Pipe Wrenches
40% lighter than cast iron pipe wrenches
Drop-forged jaw is heat-treated to resist distortion or breakage
Hardened teeth provide tremendous bite
View more features
Product Overview
The IRWIN® VISE-GRIP® Cast Aluminum Pipe Wrenches are 40% lighter than cast iron pipe wrenches. Their hardened teeth provide tremendous bite and their drop-forged jaw is heat-treated to resist distortion or breakage.
Additional Features
Easy-spin adjusting nut is heat-treated for durability
I-beam handle's wide design provides better weight distribution
Features a Lifetime Guarantee
Support
Service
We take extensive measures to ensure all our products are made to the very highest standards but on the rare occasion that you need our help & support, we've got you covered. Just get in touch.