CARBON STEEL 4-POINT TRAPEZOID BLADES
2018454
CARBON STEEL 4-POINT TRAPEZOID BLADES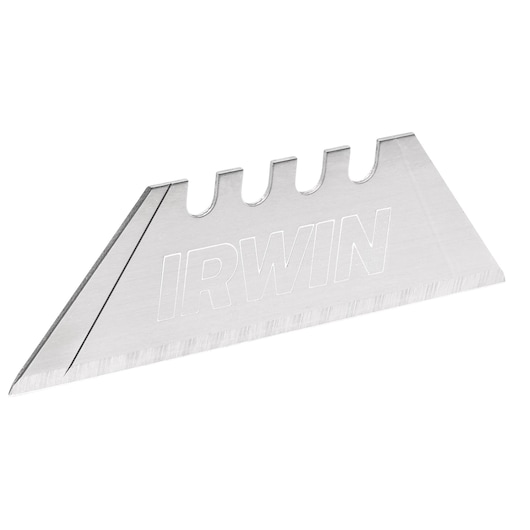 2018454
CARBON STEEL 4-POINT TRAPEZOID BLADES
This IRWIN® innovation combines the toughness of a traditional trapezoid blade with the increased blade tip life of a snap-off blade.
Scored edges give the user 4 sharp points (vs. 2 points on a standard trapezoid blade) which doubles the life of the blade.
The 4 notches enable the blade to be extended to maintain blade length after snapping off sections of the blade.
Additional Features
Support
Service
We take extensive measures to ensure all our products are made to the very highest standards but on the rare occasion that you need our help & support, we've got you covered. Just get in touch.