15" MarathonA ProToucha Coarse-Cut Saw
2011201
15" MarathonA ProToucha Coarse-Cut Saw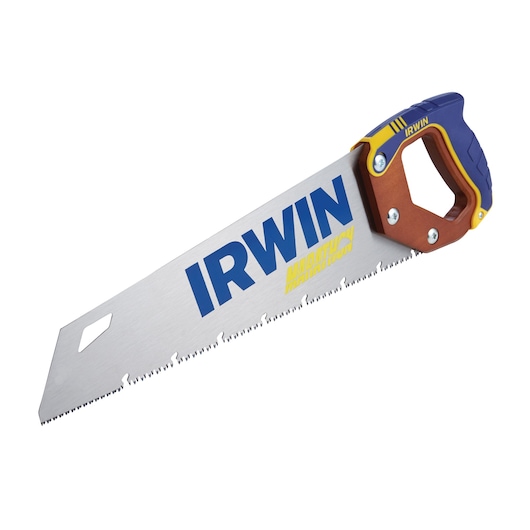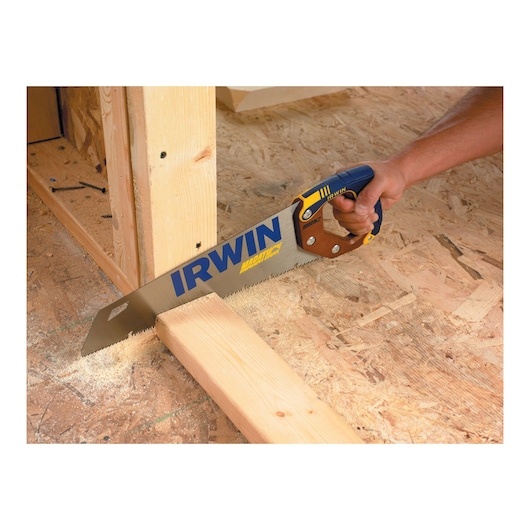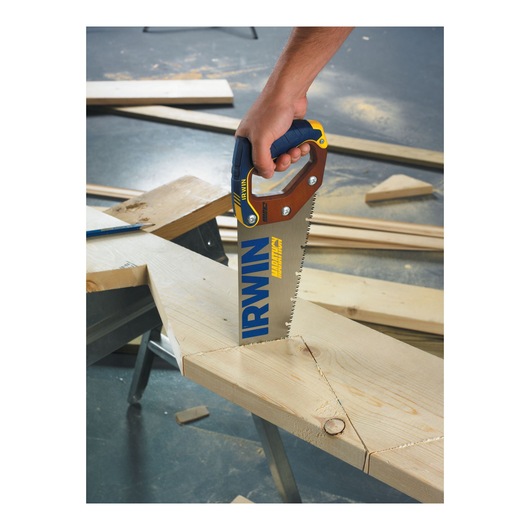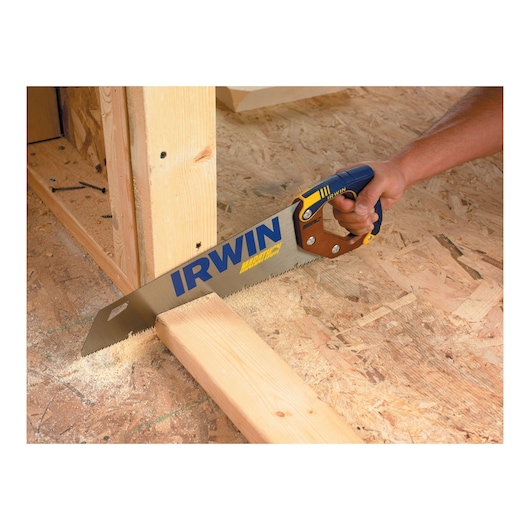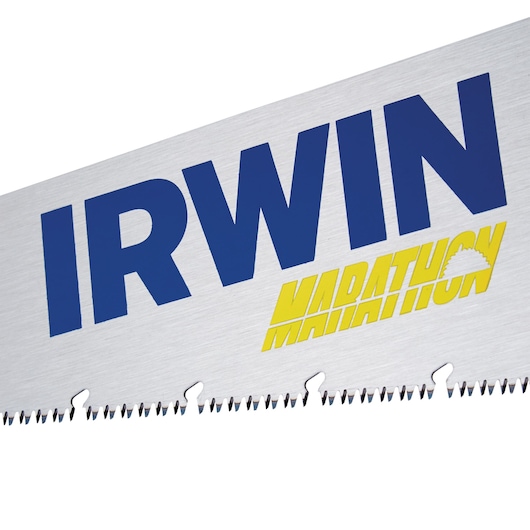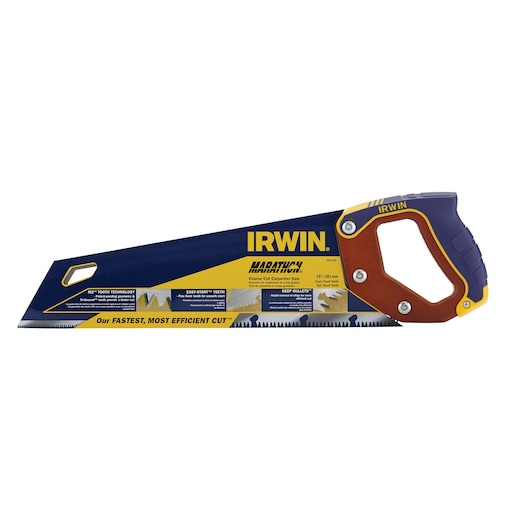 2011201
15" MarathonA ProToucha Coarse-Cut Saw
M2 Tooth Technology: patent-pending advanced tooth geometry and Tri-Ground™ teeth provide a fast, efficient cut
Deep Gullets provide rapid removal of chips
Easy-Start Front Teeth: 12pt. Extra-fine front teeth provide a rapid, smooth start
View more features
Product Overview
This IRWIN® Marathon® ProTouch™ Coarse-Cut Carpenter Saw utilizes M2 advanced tooth geometry along with Tri-Ground teeth to give you a fast, efficient cut. The Tapered-Pitch nose helps improve the clearance and stability, while Deep Gullets rapidly remove chips. Each carpenter saw features a Thick-Body blade for rigidity and control and a ProTouch handle that gives durability and comfort.
Additional Features
Thick-Body™ Blade: delivers rigidity and control
Ergonomic ProTouch™ handle design provides durability and comfort
Tapered-Pitch nose improves clearance and stability
Support
Service
We take extensive measures to ensure all our products are made to the very highest standards but on the rare occasion that you need our help & support, we've got you covered. Just get in touch.