1779341
Auger Bits with WeldTec™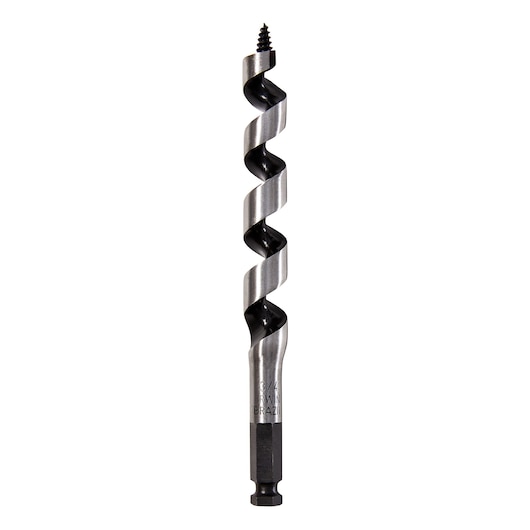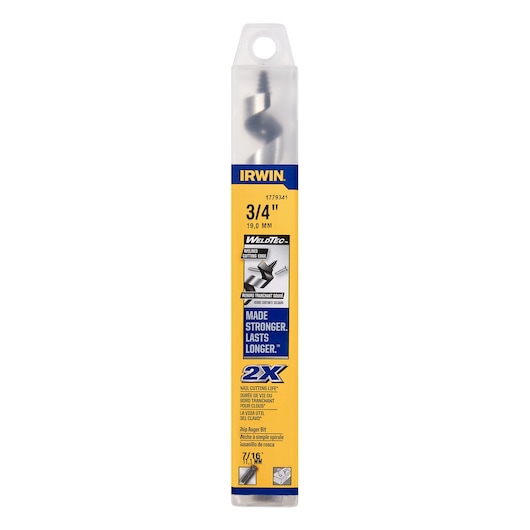 1779341
Auger Bits with WeldTec™
WeldTec Ship Auger bits are MADE STRONGER and LAST LONGER because a harder cutting edge is welded to the base material.
2X Nail Cutting Life compared to standard IRWIN ship augers
Patent Pending Welded Cutting Edge
View more features
Product Overview
The IRWIN® with WeldTec™™ ship auger is made stronger and lasts longer than any standard augers. It features a welded cutting\nedge that easily cuts through tough materials like nail-embedded wood. It has twice the nail cutting life of standard ship augers. With an aggressive screw-pitch for fast drilling, this bit is fully-forged for durability, and wide flutes provide chip removal with less binding.
Additional Features
Wide Flutes
7/16" Quick Change Impact Shank
Fully Forged Body on bits 3/4" diameter and larger.
Support
Service
We take extensive measures to ensure all our products are made to the very highest standards but on the rare occasion that you need our help & support, we've got you covered. Just get in touch.